So two things showed up on my porch today. On one hand I had Super Smash Bros. Brawl, a game I have been highly anticipating for the past two years, and on the other hand I had what was within box #1.
Note: You can enlarge each pic by dragging and dropping it to your address bar.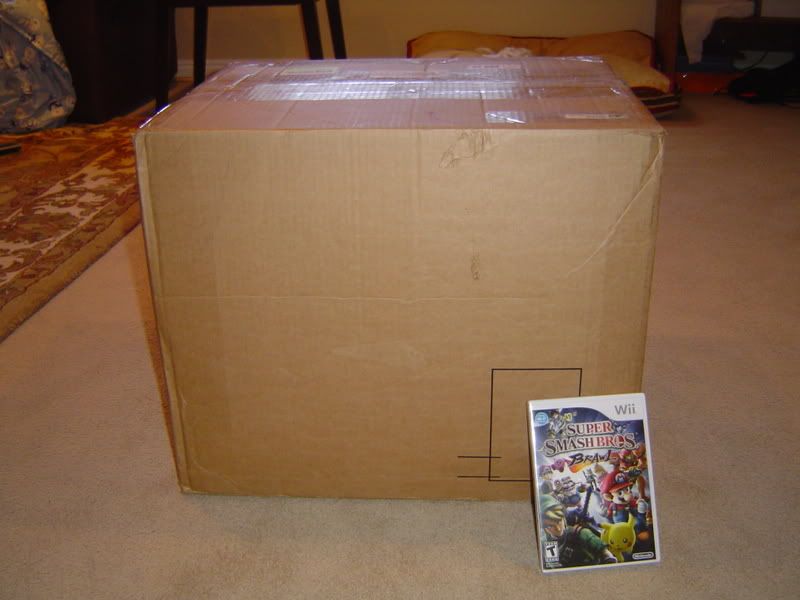 Well, what was in the box?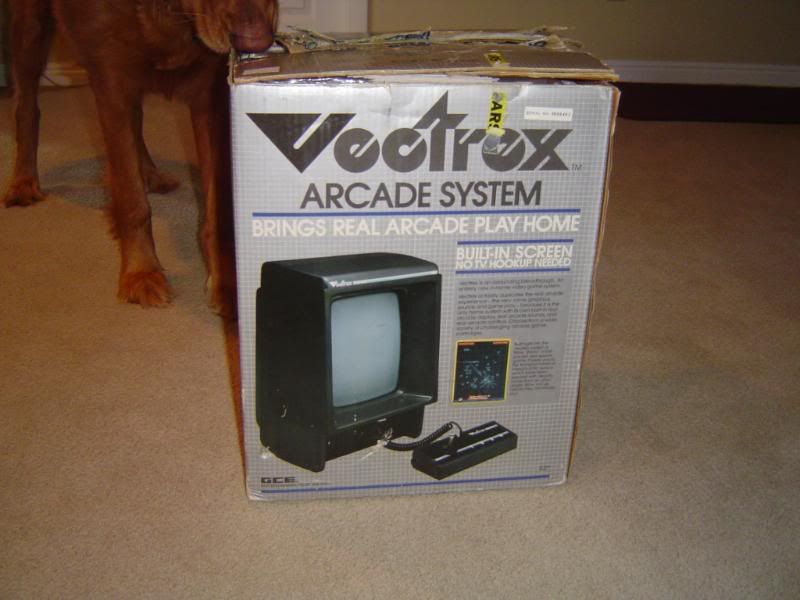 Yep, it's the Vectrex that was on its way! Here's what else was in the box (8 games with their instruction manuals and overlays, the Vectrex manuals, and all the original packaging):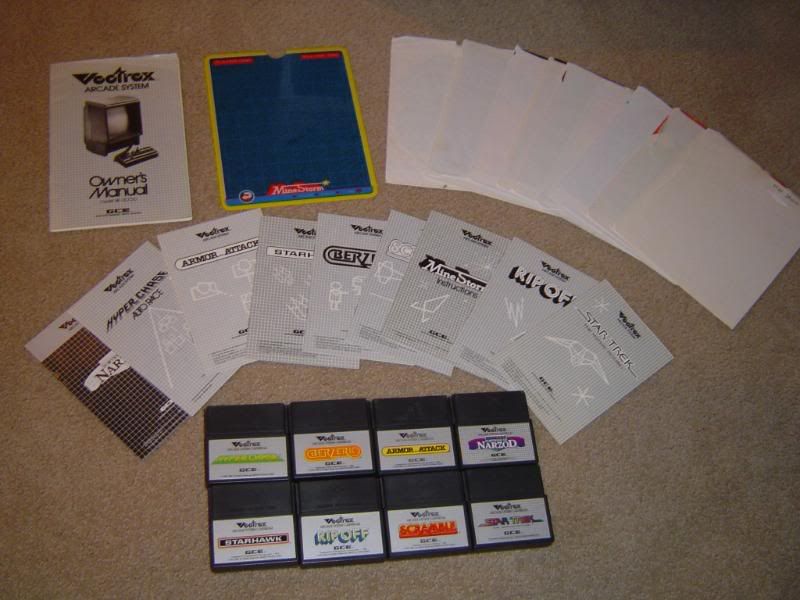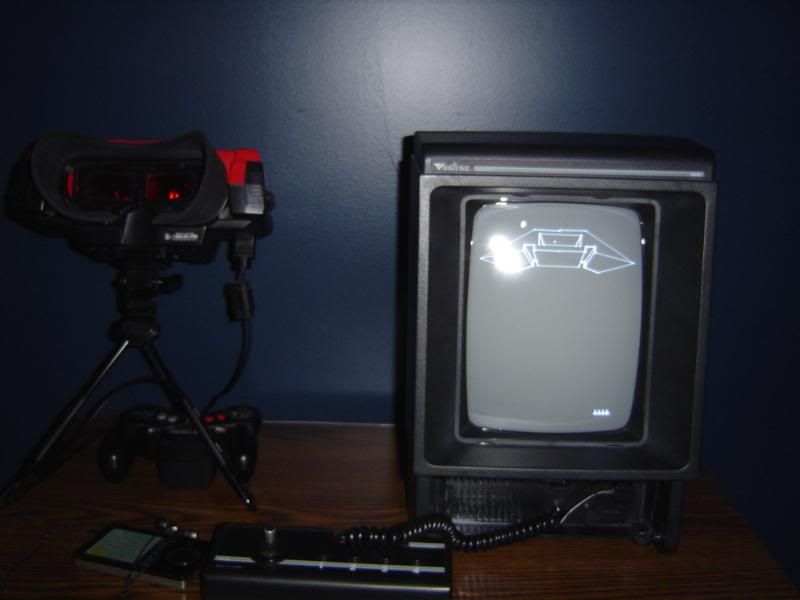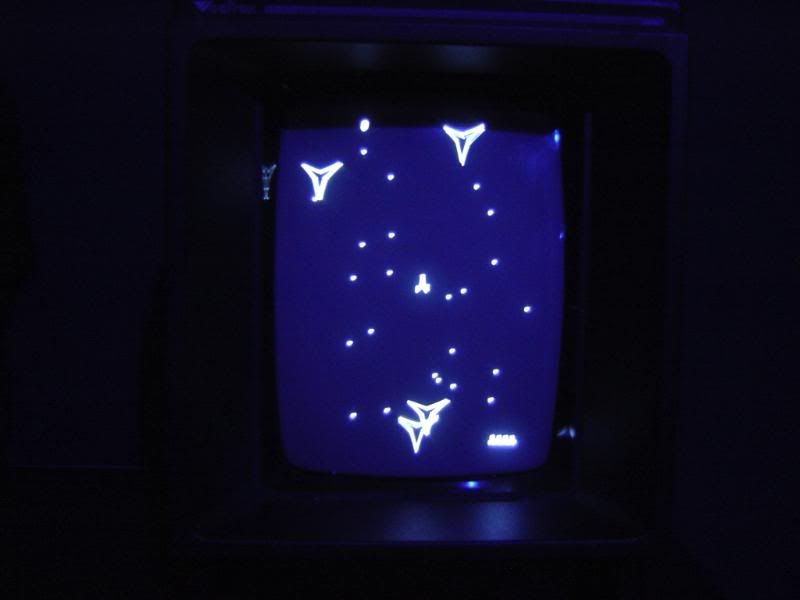 It looks quite comfy next to my Virtual Boy! The system is in absolute mint condition and all the games are a blast to play. Each overlay is in perfect shape as well. I really feel lucky to have come across such a great find. Ah, the Vectrex buzz…it's like music to the retro gamer's ears.
So in the end, who won? Well, I have to admit that I actually spent a good hour with the Vectrex before I touched Brawl…so please don't give me too hard of a time. Impressions on Brawl will come soon.