I was at a Rock Band event last night at Sundance and they had the wireless guitars there. They played pretty much like the ones now, but, well, wireless. They still use the leaf switches (no clicky), but they felt a lot more responsive. To tell the truth, I usually use my GHII guitar when playing, but I did fine with the new guitar. I've got a full writeup of the event coming in the next day or two. I spotted Paris Hilton outside (blech), 50 Cent inside, and Scott Weiland inside as well. I can't remember the name of the band that played, I think it was Incident Zero or something like that, but I'll get the name for the writeup. And man…the things that go on in a VIP room back stage…
Here are a couple of pics:
Me looking like a dork on stage with the new guitar.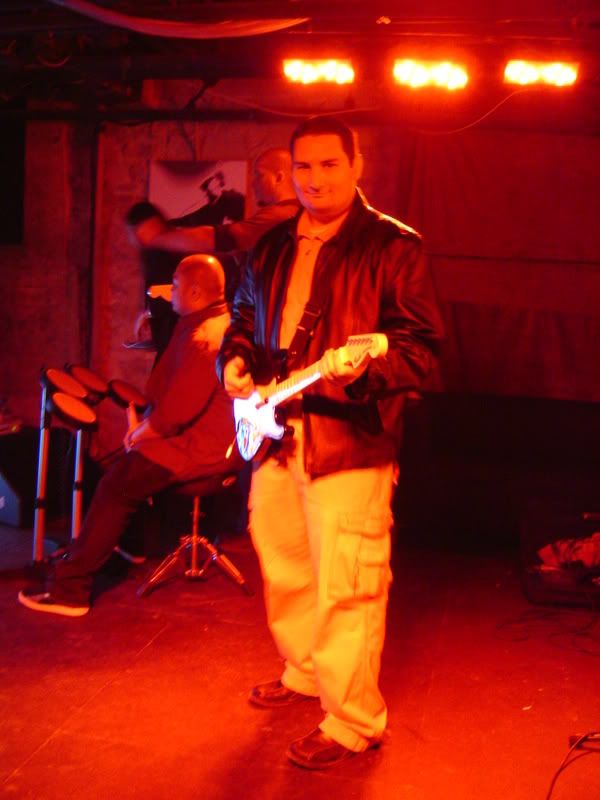 Ladies getting in on the action. That's Jeff Castaneda, from MTV Games, kneeling down with the big grin.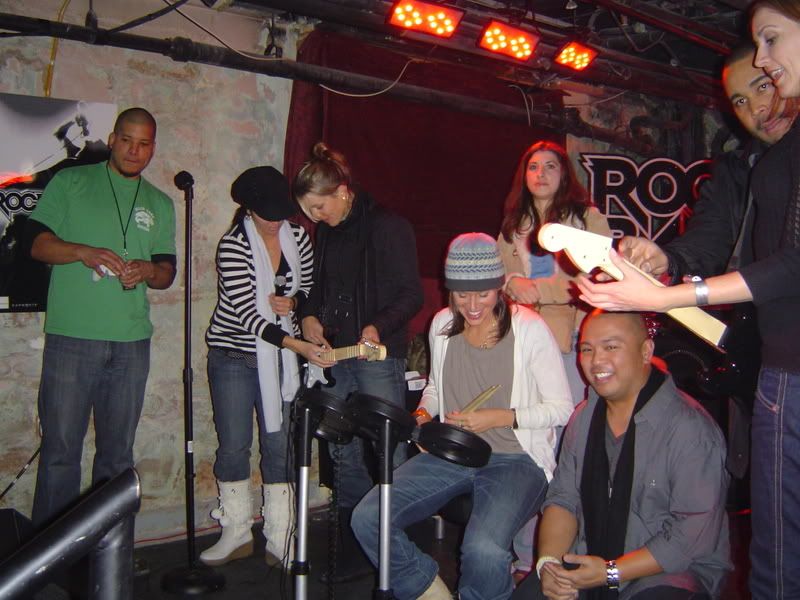 Mallika, one of Harmonix's concept artists (I got some good info on some neat upcoming RB stuff):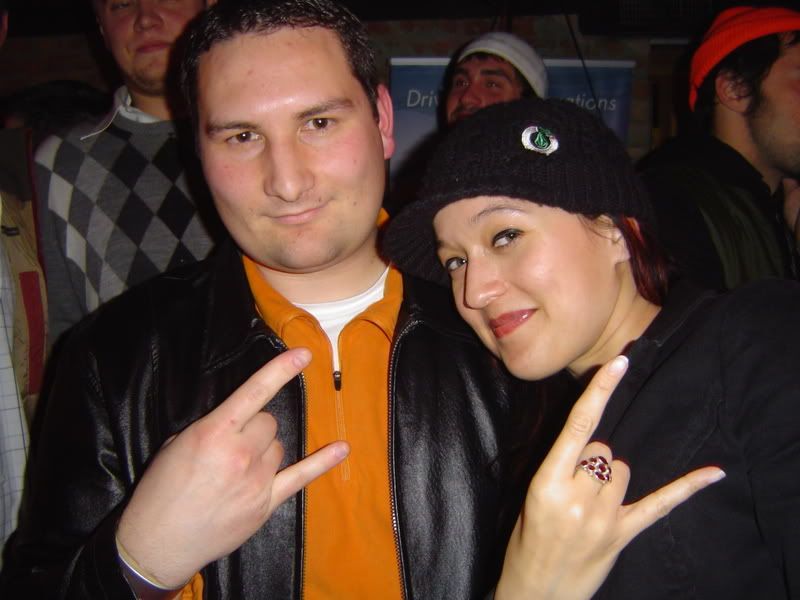 Sorry, but cool details about what I learned about PS2's future with Rock Band, a possible Wii version, DLC content, and more will come in an official writeup. Just know that it was a great event and the Harmonix and MTV Games guys are some of the happiest people I've ever met in the industry.