Lately I've been getting into arcades again. For the past year I've been consumed by them. I can't pass even the junkiest looking cabinet without approaching it and checking it out. After selling my Bubble Bobble this morning, I decided it was time to get working on my Donkey Kong cabinet. The cabinet is in 100% working order, it just needs some TLC to get back to mint condition.
Step one was general cleaning. I got some of those nifty Mr. Clean Magic Erasers to cut through random grime and tough spots, and just a wet rag and some soapy water for the rest.
After cleaning up everything, I had to replace the marquee light and get the monitor in better working order. Fixing the marquee easy. I just picked up a replacement from The Home Depot for $10 and that took care of that. The monitor image had faded pretty badly, but there wasn't any burn-in. To make it look new again, I ordered a cap kit from The Real Bob Roberts. There were about 30 capacitors to replace on the monitor board, and it was quite the undertaking (for me) to replace them. Today, I installed the kit, and the results were spectacular. Check out the comparison pics below:
Capacitors (the blue cylindrical things):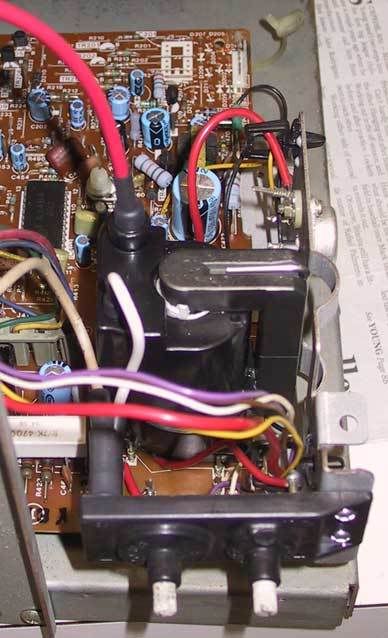 Before: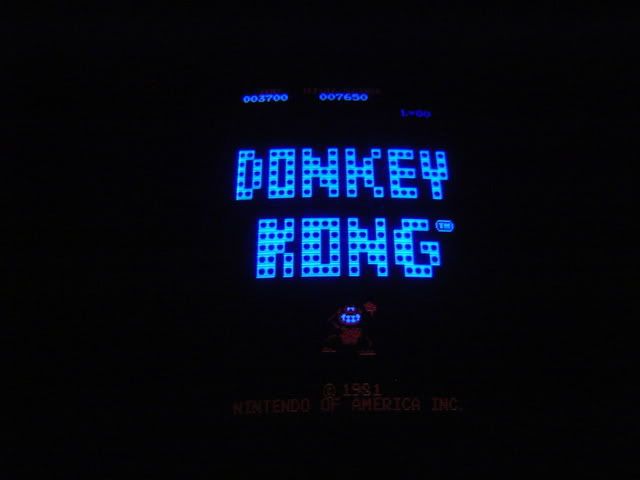 Mid-way through. I had to go back and fix some mistakes after the first attempt. Notice the distortion on the left of the screen and some odd colors: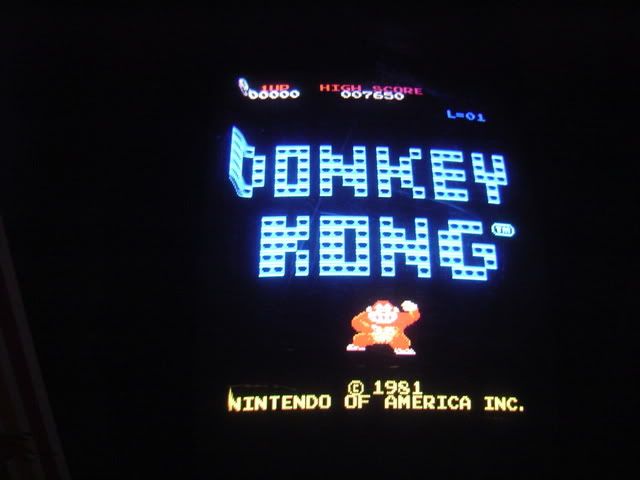 After (bluriness is due to long exposure time) It looks brand new!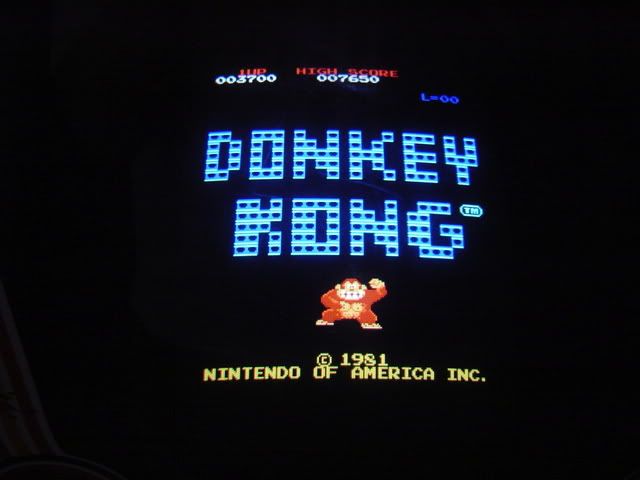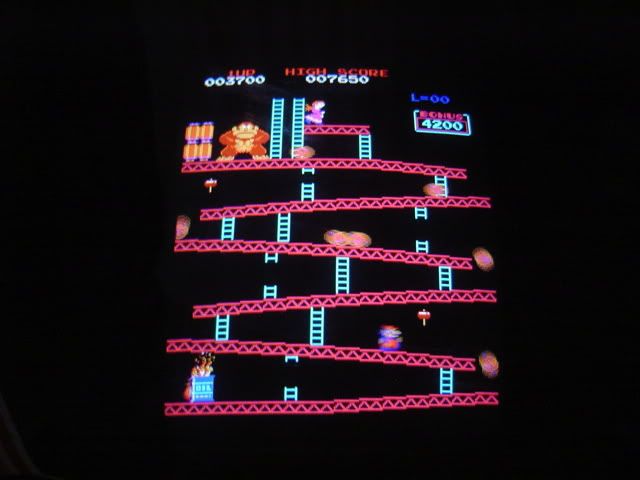 And to think that the magic all happened here…on a crappy old card table in a small area of my garage. Not the most professional place to work, but it's all I had.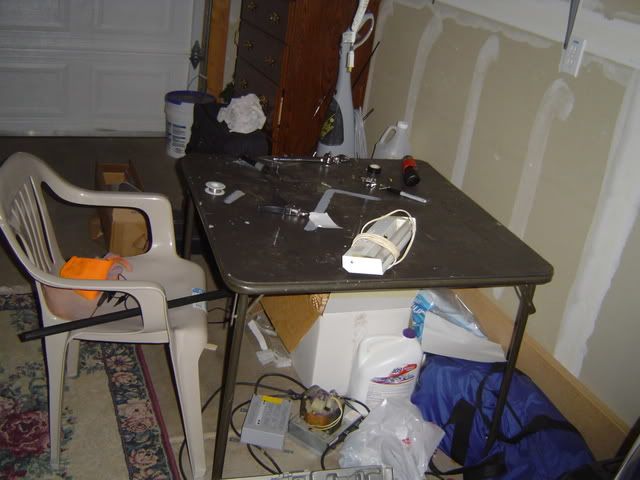 Here's my list of what I have left to do. I'll provide updates as I make progress. Since I have trouble finding large blocks of time to dedicate to the machine, updates will be sporadic. By the end, however, it should be an enteraining read. So, here's what's left to do:
Remove the old, damaged sideart
Order replacement joystick (it works now, but it's worn)
Repaint the cabinet and replace the t-molding (white trim around the cabinet)
Replace the joystick, buttons, stickers, and control panel overlay
Replace the sideart
Invite friends over to play!